Heart, soul, mind and strength' Wellbeing and Wholeness Day Retreat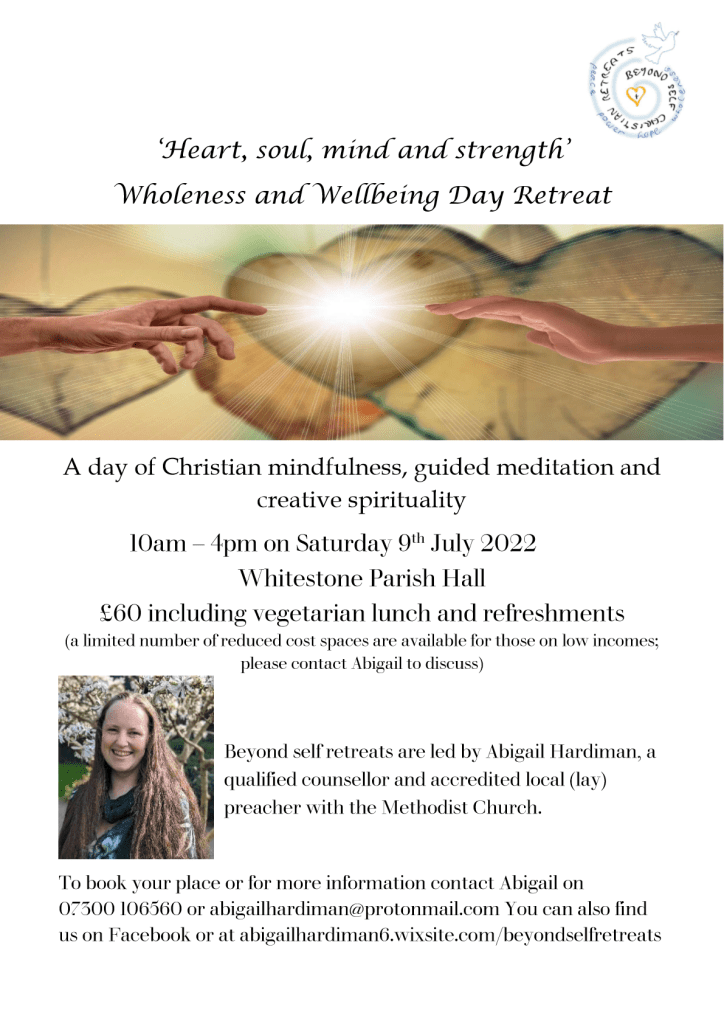 As Christians we are challenged in the Greatest Commandment to love God with all our heart, soul, mind and strength. We're also called to love our neighbours and last but no means least, to love ourselves. (Mark 12: 30-31).
Whether you're simply in need of a rest, or struggling with a difficult decision or life event, this wholeness and wellbeing day retreat offers a chance to replenish your resources and connect with yourself and with God, mind, body and soul. There will be quiet moments of guided meditation, time for creative artistic expression (artistic talent not required!) and shared fellowship as we spend time together.
This retreat will take place just a couple of miles outside of Exeter in a hall with spectacular views over the Devon countryside.
To book see link to organisers website