Family Cafe with Church Mice
For preschool children and their grown-ups. Hunt the lost mice, sing songs, enjoy a Bible study, prayer, craft and light refreshments with Matthew Mouse and his grown-ups.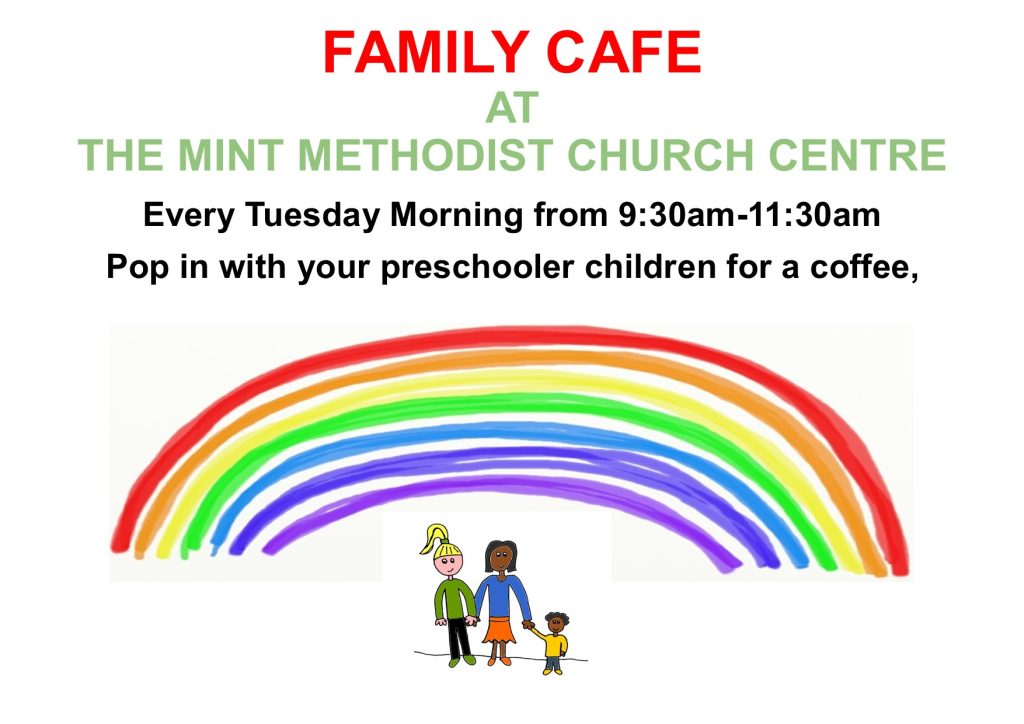 What is Church Mice? This is a group set up for pre-school children and their parents/carers. Using puppets, stories, songs, craft activities, and the naughty mice who escape from their house every week, children and
their grown-ups are enabled to listen to and engage in Bible stories and enjoy a time of worshipful play together. The session usually lasts for about twenty minutes or so and ends with a prayer and final song. How did this group start its life at the Mint? Up until the first lockdown, this group used to meet on Fridays at 11:30am after Mini Mints. Whilst we attracted a few families on a regular basis, this group was sometimes poorly attended, and parents would tell us that they'd like to stay but their children were often too tired by the end of the Mini Mints toddler session. What changes did you make? We made the decision to separate the Church Mice group from Mini-Mints and move it to a Tuesday morning. In order to build better relationships with the families, we decided to open up the Welcome area from 9:30am-11:30am and make it a safe space where children can play and parents and carers can have a chat whilst drinking tea or coffee.
So how is it going? We now regularly have six or seven families attending each session. One grandma even came one week without her grandchild (who was sick) because she didn't want to miss out on a chat and cuppa! The group has a warm, caring and inclusive feel where adults are supportive to each other and children enjoy playing together. It has been a privilege to build and foster caring relationships within the group and it is surprising where our discussions lead us sometimes. One week, for example, Steve was asked to explain what the period of Lent is about and why people have pancake day! We are at times able to make links between this group and other things that are happening at church. Several of the families said they hoped to come along to join in with the Easter art and craft activities. This would introduce them to other members of our church family as well as offering them another opportunity to hear the Easter story. One parent has expressed an interest in attending the Summer Camp.
As leader of this group, it is a joy to have the opportunity to introduce such young children to an act of worship each week with their grown-ups. Chris Ware