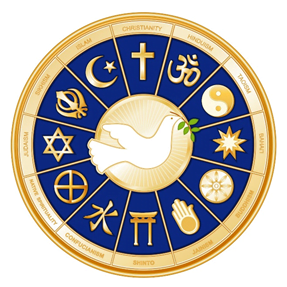 There are two active Interfaith groups in Exeter, both of which meet in the Wesley Room at the Mint.
Exeter Interfaith and Belief Group (EIFBG) is a relatively informal group, which has traditionally met on the first Monday each month with typical attendance between a dozen and over 20. Meetings normally include some time of informal conversation, followed by sharing of news and particular upcoming events in individual faith and belief group calendars. There is then a discussion on a specific topic – e.g. aspects of food, dress, sexuality, death, creeds, scripture, authority, etc.
Devon Faith and Belief Forum (DFBF) is a more formal group covering the whole of Devon (though with most active members coming from Exeter and East Devon). DFBF is a registered charity, with funding coming from Devon County Council via a contract with the DCC Equality Reference Group.
The Forum organises events for Interfaith Week in November, a major speaker meeting in July (held this year at the Mint with Satish Kumar speaking), and events for Holocaust Memorial Day in January.