At The Mint we try to:
Create a place of good news in today's world - grace, hope, acceptance and reconciliation
Be a community where everyone is welcome, with all our different ways of living and believing
Think about life's big questions and take seriously some of faith's answers, allowing room for mystery and uncertainty
Walk alongside one another when life's journey gets difficult
Inspire people to work for a better world, with a passion for justice and deep care for creation
Give attention to some of the things the world neglects, like humility, peace, kindness, gentleness, self control
We don't always get it right! But we try to make God's love real in our little bit of Exeter.
You can come as you are.
At the Mint:
We worship through the week in prayer groups, house groups, Bible Study – and at 10.30 on a Sunday morning.
We are home to an English speaking and a Korean speaking church family.
Our worship is varied, with a strong musical tradition
Whenever we meet, we seek to open up an encounter with God, learn more about God's pattern for the world, and remember Jesus – God's good news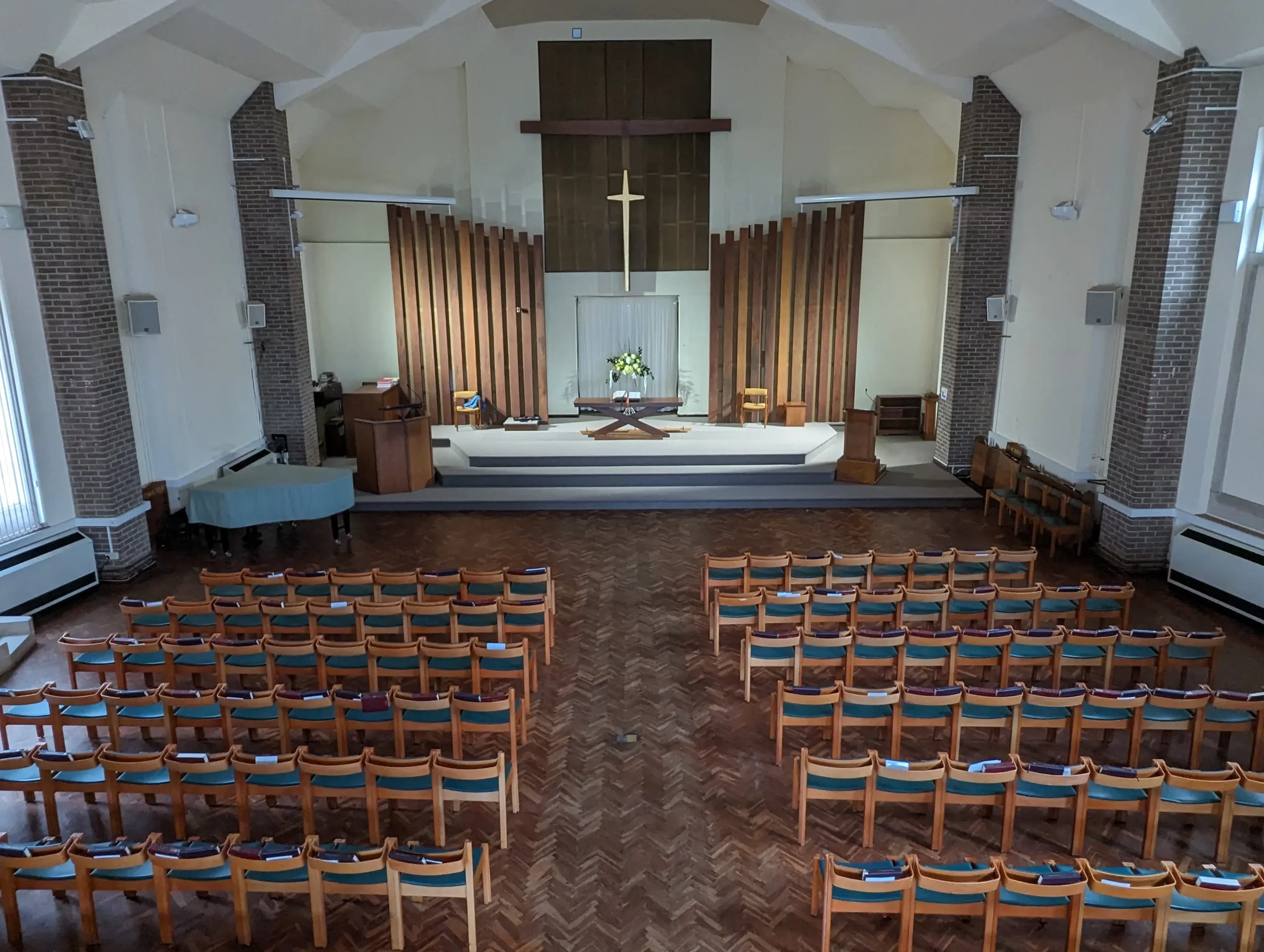 Our Centre & Staff
Our rooms and Worship Area are available for hire on weekdays and Saturdays and the centre is open on weekdays for bookings and activities.
We don't limit ourselves to room rentals, though a large variety of groups do meet here on a regular basis. We also run several groups ourselves and these include Family café with Church Mice, Mini Mints, Knitting and Hand-craft group, an Afghan Refugee Social group, Prayer and Bible Study groups, Fellowship Group and a weekly coffee morning. You can find out more information about these and many other groups in our Activities @ The Mint booklet.
Activities @ The Mint Booklet
View the booklet either by viewing as a booklet format on the website or download as a pdf file
We even have some groups who rent rooms on Saturdays and this includes a children's drama group and a variety of choir and musical performances and workshops.
Our Welcome Area is often teeming with life these days (especially in the mornings). None of these groups could run without the leadership, help and support of volunteers, for which we are so grateful.
Church Centre Facilitator: Chris Ware email: facilitator@themint.org.uk
Evening Facilitator: Emma Fernando  email: eveningfacilitator@themint.org.uk
Bookings Secretary: Lesley Mehigan  email: admin@themint.org.uk
Our Centre & its History
The Mint is a unique building, dating back in parts to 1813 when the original Methodist chapel opened. During the Victorian period the chapel was enlarged, the Mint Lane Day School was opened and the Rowe Memorial Hall was added. By the mid-sixties the old church had become unsafe and was demolished to be replaced by the existing Worship Area.
In 2010 a further major project was completed, creating a new entrance and reception area, modernising our facilities and making the premises accessible to all.
Find out more about our History by clicking on the button below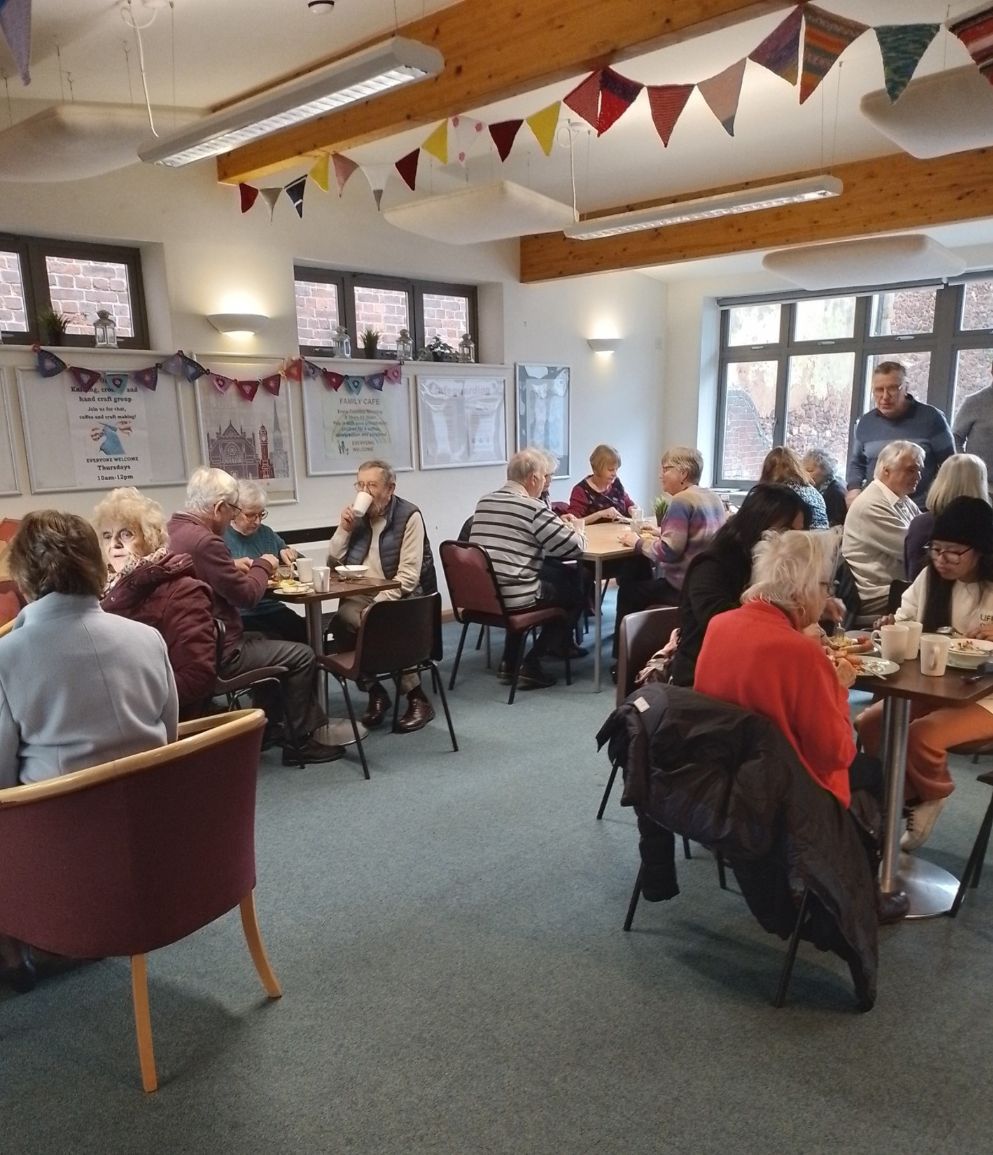 Who We Are
Welcome to our Church and Community Centre. We are situated at the top of Fore Street in the heart of Exeter City Centre only a couple of minutes away from the High Street. We are a large, vibrant, diverse community of people with links to many countries. Apart from meeting for worship and fellowship on Sundays, we are also open from Monday to Friday every week for a variety of groups as well as being open for coffee and tea on Wednesday mornings.
Whatever your age, background or culture, you will always receive a warm welcome and find that the Mint is a place to belong. Whenever you visit, we hope you will feel at home with us.
Pastoral Care
The Mint strives to be a welcoming church to those attending worship for the first time or visiting us and to members of organisations who use our facilities.  
Our Church Facilitator, Administrator and reception volunteers provide a welcoming environment to those using the Mint during the week.
Mutual friendship and support are provided by housegroups and prayer groups, 
Our Door Welcome team and Stewards ensure that people attending worship for the first time and visitors are made to feel at home.
Our mission of pastoral support is underpinned by a strong and dedicated network of around forty pastoral visitors who each have a responsibility of care for a number of members of our church community.  A team of three pastoral coordinators jointly oversee and support our pastoral visitors, liaising with them and our Minister regarding areas of concern or celebration, requests for home communion, visits and prayer requests.
Children and Young People
We have a number of groups run by the church and by external groups throughout the week for children and young people. On Sunday's at 10:30am we have Young Church for those 3+ for more details about all of these groups and any other one off activities
Korean Church
We are very fortunate to have a Korean Church at the Mint.
To find out more about the Korean Church
Forward Magazine
Keep up to date with our monthly news from our Forward Magazine which can be downloaded or read in a booklet format from our website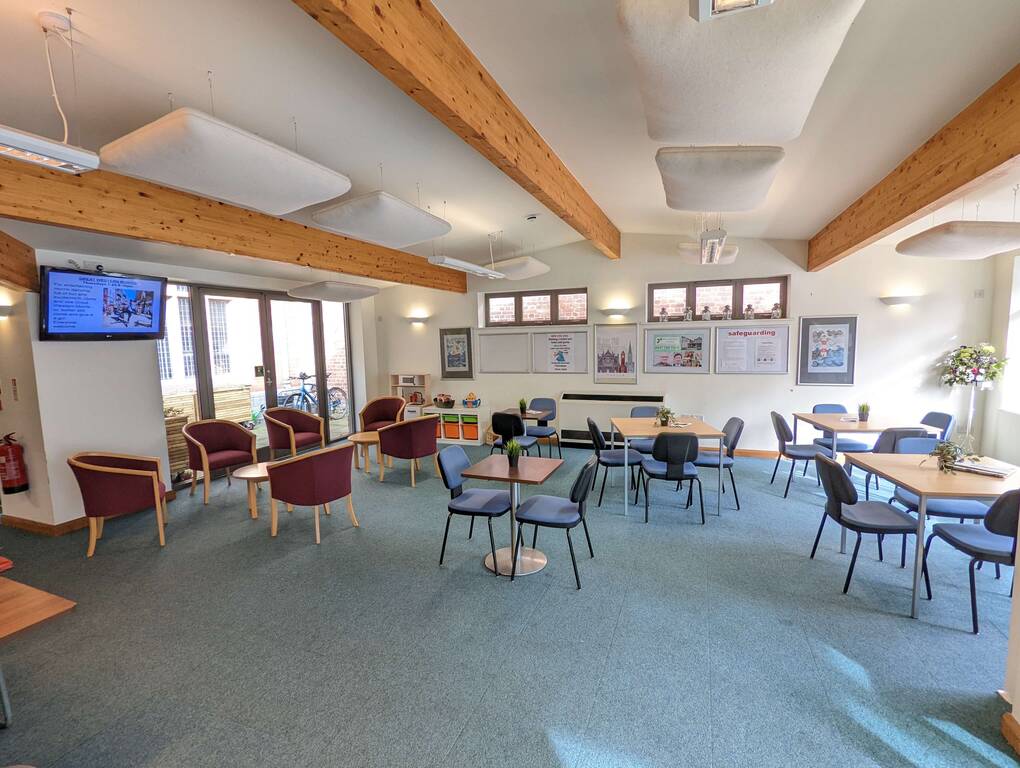 Room Hire
Room Hire Information and Hire Contact Details
Mint Methodist Church
Fore Street,Exeter,EX4 3AT
Room and Venue Hire
01392 279786 email: admin[@]themint.org.uk
Pastoral and other church enquiries
Rev. Brian Hadfield:  email: minister[at]themint.org.uk
Rev. Sungil Han: (Korean Pastor) Tel. 07961813123 Email: korean[at]themint.org.uk
Data Protection Contact
data[at]themint.org.uk