Fellowship Groups @ the mint
Fellowship groups are at the heart of Methodism and play a key role in church life, particularly in a church as large as the Mint. Small groups of people get together either in each other's homes or at the church for fellowship, study, prayer and mutual support. Everyone can join a Fellowship Group – there are a wide variety which meet at different times and days in the week.
If you would like to think about joining a group, please see Chris Ware our centre facilitator mid week at the Church or a welcome steward on a Sunday and we'll find you the best group for you.
FISH (Fellowship In Someones Home)
Fish is a House Group that meets on average every other Wednesday with a mix of social activities and bible study sessions. Bible studies are usually hybrid (zoom & in-person) to accommodate those with childcare responsibilities in the evening. Recently we have had bible studies sessions using  Life on the Breadline (Lent Course) and Tree of Life. We have also had some good social events such as picnics, walks, games and a Pancake evening.  We look forward to welcoming any new members.
If you'd like more info you can email Steve Haddad on 077510079227 . Additionally, the details of our meetings are published through the Mint Calendar.
Ubi House Group
The Ubi house-group meets fortnightly except during the school holidays. We meet in one another's houses and everyone is welcome. Our group spans a wide age range and our numbers have recently grown.  We take it in turns to lead the group on varying topics that interest us such as areas of social concern and how our faith relates to these. Recently we have been following a book called "How to be a bad Christian and a better human being!".
We try to go away for a weekend retreat once a year and this year we went to East Shallowford Farm on Dartmoor. We also meet together for social evenings. We all lead very busy lives and the opportunity for conversation and fellowship is very important for us.
Our group starts at 7.30 pm and we end with tea or coffee. If you would like to know more about us or when we're meeting please see Sue and Peter Cordery or watch out for dates in the notices.
Tuesday Fellowship
Tuesday Fellowship meets on Tuesday afternoons at the Mint and everyone is welcome. We have an average attendance of about 20 and meet in the worship area, opening each session with a hymn and a prayer. We have talks and power point presentations of holidays, hobbies, topics of interest, various projects and devotional talks. We start at 2.30p.m. and finish with a cup of tea about 3.20p.m. We restart our autumn session on September 5th. If you want to know more, please contact Sue (Tel. 01392 437796) or p.j.cordery@talk21.com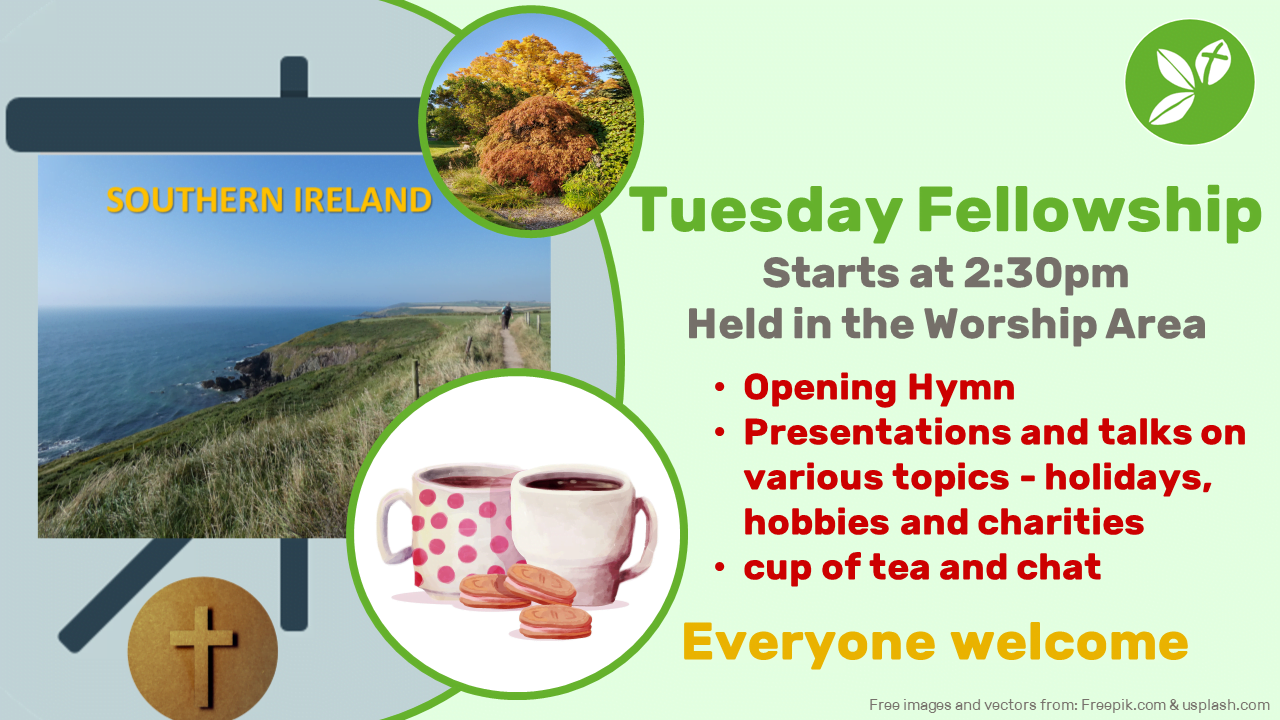 Korean Bible Study
This is usually held on Wednesday morning at church. The subject varies and this is open to anyone speaking Korean wishing to know more about Christianity and the Bible. Please don't forget that this is not just a study meeting, but it includes social gathering and prayers for each as well
Family Cafe with Church Mice
This is a group set up for pre-school children and their parents/carers. It meets on Tuesday mornings (term time) in the Welcome Area and the Worship Area. After hunting for all of the naughty little Church Mice who escape from their Mouse House every week, it's time for toddlers and their grown ups to come and enjoy listening to a Bible story, singing songs, joining in with a prayer and enjoying a creative activity based on the story. This activity includes time for free play, refreshments and chat in the Welcome area.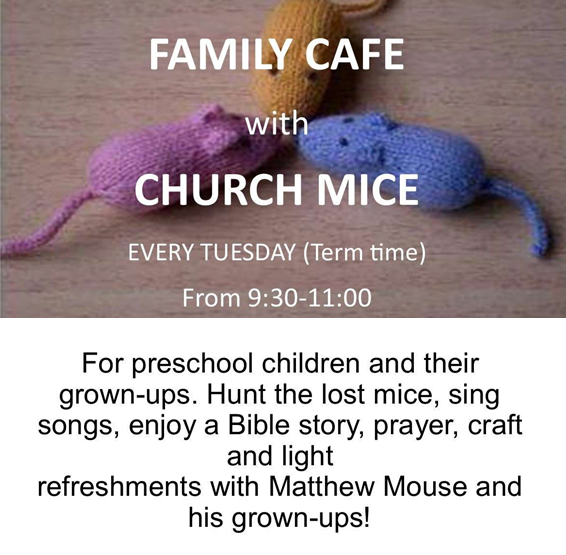 Prayer Group
The Prayer group meets each Wednesday between 10am and 11am, usually in the Wesley Room.
We often follow a Celtic liturgy and prayers of intercessions are included. There are opportunities for
open and silent prayer and music is sometimes used to help us focus on Scripture. Everyone is welcome.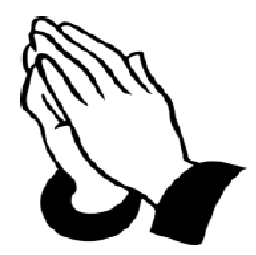 Knitting, Crochet and Hand-Crafts
This group meets at 10am-12pm Every Week
Join us for chat, coffee and craft making.
EVERYONE WELCOME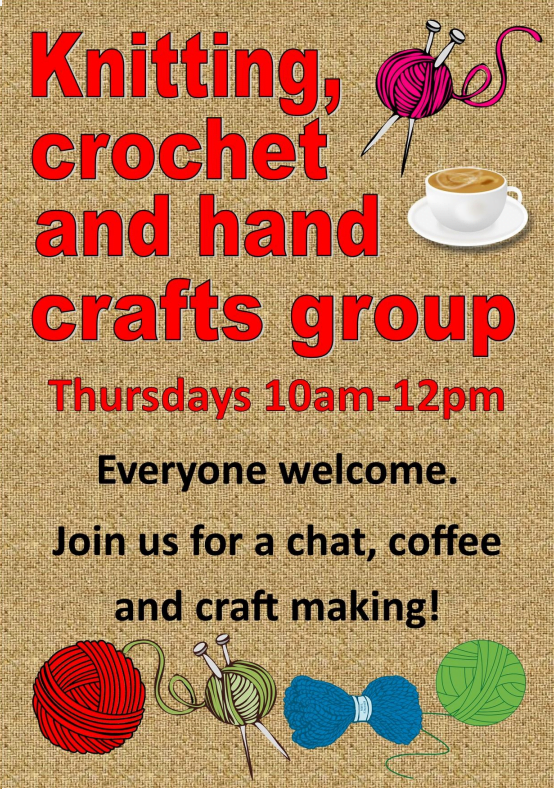 Mint Methodist Church
Fore Street,Exeter,EX4 3AT
Room and Venue Hire
01392 279786 email: admin[@]themint.org.uk
Pastoral and other church enquiries
Rev. Brian Hadfield:  email: minister[at]themint.org.uk
Rev. Sungil Han: (Korean Pastor) Tel. 07961813123 Email: korean[at]themint.org.uk
Data Protection Contact
data[at]themint.org.uk