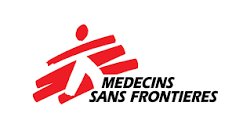 Doctors Without Borders
Our first article this year about Medecins Sans Frontieres is about the MEDICAL TRAIN which evacuates patients from near the frontlines of the fighting in Ukraine, to safer areas.

Working with a team from Ukrainian Railways at an undisclosed location in Ukraine, an MSF team of four engineers turned eight railway carriages from the 1980s into a cross between an ambulance and a state-of-the-art intensive care unit. Overcoming language barriers and constant interruptions from air raid sirens and evacuations, each worker walked around 13km every day on site, and up and down the train. It was exhausting, but they worked together, learnt from each other and never forgot why they were doing it. After 23 days the medical train was finished in the way it had been envisioned.
The following report is from Artur Struminsky, a nurse aide working on the train.
"MSF's medical train is similar in set-up to a hospital, complete with an intensive care unit (ICU). On my first trip, I helped the team in the ICU. In the beginning I was a little anxious. I've worked in a lot of emergencies before, but never on a medical train. But as soon as you pick up the patients to take them back to safety, your training kicks in and you forget your anxiety.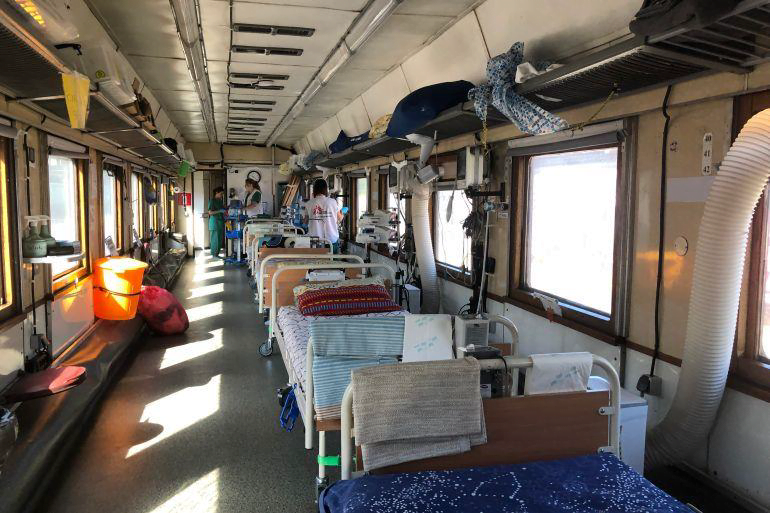 We see many types of patients on the train: elderly people with chronic diseases who have been trapped by the conflict; children with multiple trauma wounds. So many civilians have become victims of war here. You see all these people with blast injuries, bone fractures, amputations…and you start to have an idea of the scale of the suffering being inflicted. Meeting these people is incredibly motivating – it inspires you to do all you can for the patients in your care. The work that MSF is doing here is important. We are transporting and treating the injured and, by doing that, we are also standing in solidarity with them and with the people caught up in this conflict."