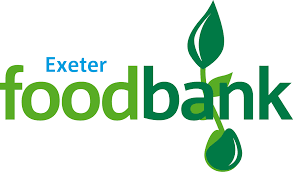 "Since we opened in October, we have seen 615 clients so far! We now have ECOE (The Community Energy Group), Citizen's Advice, Employment Plus (from the Salvation Army) and Job Centre Plus (JCP) coming in each week. From next week we will also have a regular worker from South West Water coming in. The next step is to add some groups that help with issues like isolation too as it is about more than 'economic' issues.

The three moments that really stick in my mind so far:
1) The client who came in to get help with Universal Credit as he had lost his job. He met with Ali, our Advice Worker, he then received support with his benefits from Mandy from JCP and finally, he worked with Employment Plus. He wrote his CV, he got a job and then JCP helped him with his bus fare to work until his first payday! It was great!

2) One morning we worked with two families who were both reluctant to seek further support. Both of them did work with Ali and Mandy – and both families found that they were entitled to more help with issues like childcare so that they will probably not need to come to foodbank again!

3) We received a lovely email from a lady who said that she arrived in the Living Room at her very lowest ebb! But she chatted with our volunteer and she wrote to us to say that it had really turned her life around… and… positively… we have not seen her coming for food since!

So, all-in-all.. it is going really well! There have been a few bumps along the road and it is in an evolving project. But there are some really good things going on.
Mark