Thanks to Nancy, Roger , Sue and Trevor and all those who took part in the Music and Cakes afternoon, and to Brenda and Stephen for a wonderful BBQ , the total raised for MSF since January now stands at £2,497.10. We will be having a service on October 15th when we will hear a bit more about the charity, but for now……lets meet an MSF worker Charity Kamau who describes her career with MSF and why frontline humanitarian work will always feel like her true home.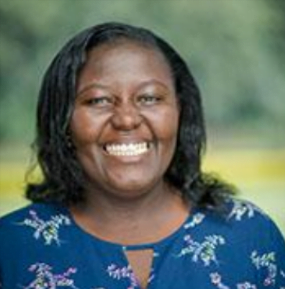 "I'm Project coordinator for MSF's hospital in Bentiu, a camp for displaced people in
South Sudan. I'm also an avid baker and winner of the Great Kenyan Bake Off, Season 2.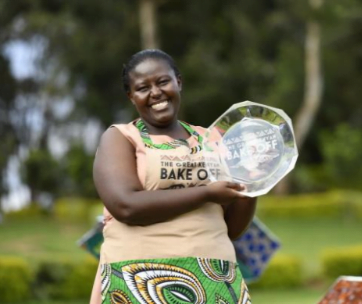 "I've been working with MSF for a long time. I started as a lab technician in Kenya in 2006, supporting MSF's work on crises such as HIV, tuberculosis and malnutrition.
Lots of people don't realise that MSF teams include lab specialists, but they are key to diagnosing patients and determining the right treatments.
After Kenya I moved to MSF headquarters in Amsterdam to work as a lab advisor, covering up to 12 countries at a time. After a while, I started to feel very far away from where I'd started my MSF journey so I decided to become part of a frontline humanitarian team.
My first assignment was in Nigeria, where I joined the team at a hospital for children with noma – a disease that's strongly associated with poverty and malnutrition. Malnutrition weakens the immune system, making children more vulnerable to noma, while the facial deformities caused by the disease make it difficult for children to eat.
I remember one little boy who was very sick. He needed facial surgery as part of his treatment, but he was so weak that he had to stay in hospital for weeks, being fed a special diet, before he was strong enough for the operation.
His father told me how worried the family had been about their sick withdrawn son who didn't play like other children.
A few months after the little boy had his surgery his father brought him back to the hospital for a check up. I asked how he was doing. "He does not stop playing!" said the father. "He plays so much. What did you do to him?"
We laughed about it, but it really stayed with me as an example of how humanitarian work is not only about preventing death, but also about seeing the life come back into people. Nutrition is so often an important part of that."