WELCOME TO THE MINT
"ALIVE WITH CHRIST IN THE COMMUNITY"
Join us for our In person services or via our Live Stream services,Sundays at 10:30am
Join us Live on Youtube
Catch Up
About Us
Welcome to our Church and Community Centre. We are situated at the top of Fore Street in the heart of Exeter City Centre only a couple of minutes away from the High Street. We are a large, vibrant, diverse community of people with links to many countries. Apart from meeting for worship and fellowship on Sundays, we are also open from Monday to Friday every week for a variety of groups as well as being open for coffee and tea on Wednesday mornings.
Whatever your age, background or culture, you will always receive a warm welcome and find that the Mint is a place to belong. Whenever you visit, we hope you will feel at home with us.
The Centre & Staff
 The Mint is a unique building, dating back in parts to 1813 when the original Methodist chapel opened. During the Victorian period the chapel was enlarged, the Mint Lane Day School was opened and the Rowe Memorial Hall was added. By the mid-sixties the old church had become unsafe and was demolished to be replaced by the existing Worship Area. 
 In 2010 a further major project was completed, creating a new entrance and reception area, modernising our facilities and making the premises accessible to all.
 Our rooms and Worship Area are available for hire on weekdays and Saturdays and the centre is open on weekdays for bookings and activities.
 We don't limit ourselves to room rentals, though a large variety of groups do meet here on a regular basis, we also run several groups ourselves and these include Family café with Church Mice, Mini Mints, Knitting and Hand-craft group, an Afghan Refugee Social group, Prayer and Bible Study groups, Fellowship Group and a weekly coffee morning. You can find out more information about these and many other groups in our Activities @ The Mint booklet. Just click on the link above. 
 There are also some groups which meet regularly on Saturdays and this includes a children's drama group and a variety of choir and musical performances and workshops.
Our Welcome Area is often teeming with life these days (especially in the mornings). None of these groups could run without the leadership, help and support of volunteers, for which we are so grateful.
Church Centre Facilitator: Chris Ware email: facilitator@themint.org.uk
Evening Facilitator: Emma Fernando  email: eveningfacilitator@themint.org.uk 
Bookings Secretary: Lesley Mehigan  email: admin@themint.org.uk
 Room and Venue Hire Introduction
Our Church Centre is a large venue with 7 flexible meetings rooms and commercial style kitchen in addition to our main Worship Area which are all available for hire. Seating capacity starts at 6 ranging up to 250 for the Worship Area. All our rooms contain chairs and tables to allow users to set up the spaces to meet their needs. We have wifi throughout the building, two meeting rooms have wall mounted TVs and we can provide portable presentation equipment to other spaces.  
Please use the links below to have a look at our room details, you can contact us by phone or email and we will be delighted to assist you in your enquiry.
Tel: 01392 279786  Email: admin@themint.org.uk
 Our Rooms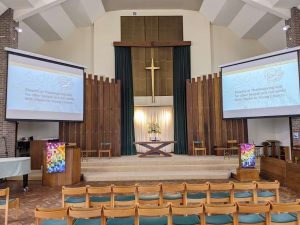 Sunday Morning worship starts at 10.30am in the Worship area. We also have a Korean congregation with its own language service, The Korean Congregation meet in the Rowe Hall and they the English congregation for Communion and united services in the Worship Area.
We are an open and inclusive community of varied theologies and lifestyles which values thoughtful challenging preaching in both traditional and contemporary worship supported by a strong musical tradition and standards. All of our hymns are displayed on two large screens.  See the further tabs in this section to see our Upcoming and catch up services.
We welcome you to Join us in person or via YouTube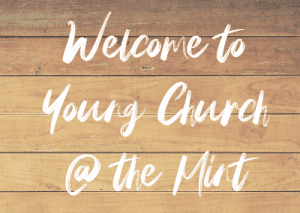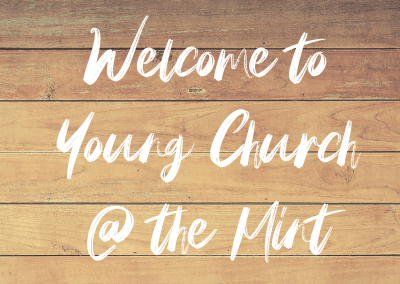 Join us Sunday Mornings from 10:30am for those 3+
There is a Creche for babies set out in the Reception Area
we look forward to meeting you! See more about Young Church here
Mint Methodist Church
Fore Street,Exeter,EX4 3AT
Room and Venue Hire
01392 279786 email: admin[@]themint.org.uk
Pastoral and other church enquiries
Rev. Steve Santry: Office Number: 01392 459733 Home: 01392 207785 email: revsantry[at]gmail.com
Rev. Sungil Han: (Korean Pastor) Tel. 07961813123 Email: korean[at]themint.org.uk
Data Protection Contact
data[at]themint.org.uk